<![if !supportLineBreakNewLine]> <![endif]>
---
Friday, March 20, 2015
7-9 pm
Gary Caton
The Total Solar Eclipse on the Vernal Equinox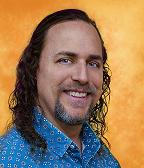 The last time there was a total solar eclipse on the vernal equinox was in 1662, so what are we to make of this rare phenomenon?
First Gary will look at the family or Saros series to which the current eclipse belongs, and explore the bizarre Versace murder mystery that unfolded when this eclipse's last relative appeared in 1997. Next he'll explore the chart for this particular eclipse and what it might mean for the world as well as individual attendees.
Gary is an eclectic Astrologer who embraces an organic process-oriented approach of spiritual exploration, growth and transformation via the Living Sky. After immersion in Shamanism & Tarot, in 1993 Gary was initiated an Astrologer by a magnificent Dream showing him the Sun-Venus cazimi. Gary earned a B.S in Counseling from ODU with highest honors and has developed a unique multi-discipline Astrology practice over 20 years.
Gary is a founding member of AFOA, past facilitator and a frequent presenter.
Gary's website is www.DreamAstrologer.com. He can be reached at gary@dreamastrologer.com.
---
Friday, April 17, 2015
7-9 pm

Diotima Mantineia
Moving Right Along: Life After the Uranus-Pluto Square

We've been living under the shadow of the ongoing Uranus-Pluto square for many years now, and March 17th is its final pass. So now what? The square has illuminated the pressing issues and problems of the day, but it certainly hasn't solved them. What's in store over the next five years or so? Diotima will look at the upcoming astrological "weather" through outer planet transits and cardinal ingress charts.

Diotima Mantineia began studying astrology in 1968, taking classes from Zoltan Mason in New York City. For the next 22 years, she practiced astrology only for herself and her friends, continuing her studies while watching an increasingly humanistic, psychologically oriented, modern astrology blossom through the work of leading astrologers such as Noel Tyl, Liz Greene, Rob Hand, Marion March, Stephen Arroyo and Howard Sasportas.
In 1986, Diotima began her study of Wicca and started reading Tarot, discovering that she is a gifted intuitive. In 1991, she began practicing both astrology and Tarot professionally. She majored in plant and soil science both in college and grad school, and grows much of her own food and "materia magica" on her land in the mountains of western North Carolina. Diotima's personal spiritual path is rooted in the Western mystery traditions, the principles of Yoga, and a profound connection with the natural world. Wicca gives structure to her spiritual journey, and she utilizes shamanic practices for healing and to live in harmony with Nature. Over 15 years of studying Chinese martial arts has given her a deep appreciation of Taoist thought which has strongly influenced her magical and personal philosophy. You can find her at www.uraniaswell.com