Home | Events | About AFOA | Members | Links | Founders | Meeting Minutes

Upcoming Events | Free AFOA Lecture Videos | Past Speakers

The Asheville Friends of Astrology usually meets on the third Friday of each month at Earth Fare Westgate, 66 Westgate Parkway, Asheville, NC. All meetings are free, and everyone is welcome!

<![if !supportLineBreakNewLine]>
---

Friday, May 15, 2015
7-9 pm
Gary Caton
An Old Look at the Birth of a New Age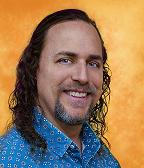 In many ways, the Scientific Revolution was the triumph of the Hermetic world-view, as many of the early pioneers were also astrologers, alchemists and magicians. The discovery of Uranus irrevocably altered the classic worldview. And yet, the classic lens has recently made a come-back. We will examine key classic facets of the discovery chart, including the herald Mercury's "phasis" or dramatic appearance near the Vernal point.

Scroll down for charts relating to this lecture!
Gary is an eclectic Astrologer who embraces an organic process-oriented approach of spiritual exploration, growth and transformation via the Living Sky. After immersion in Shamanism & Tarot, in 1993 Gary was initiated an Astrologer by a magnificent Dream showing him the Sun-Venus cazimi. Gary earned a B.S in Counseling from ODU with highest honors and has developed a unique multi-discipline Astrology practice over 20 years. Gary is a founding member of AFOA, past facilitator and a frequent presenter.
Gary's website is www.DreamAstrologer.com. He can be reached at gary@dreamastrologer.com.

<![if !vml]>
<![endif]>
<![if !vml]> <![endif]><![if !vml]>
<![endif]><![if !vml]>
<![endif]>

<![endif]>
---
MP3s of AFOA LECTURES
Benjamin Bernstein: 2013 Full-Year Forecast (1/18/13)
Benjamin Bernstein: Shamanic Astrology (2/22/11)
Benjamin Bernstein: Simple and Effective Solutions for Astrological Challenges (6/22/10)
Benjamin Bernstein: Light Speed Astrology: Diving Into the Heart of the Chart (1/27/09)
Benjamin Bernstein & AFOA members: 2015 astrology forecast
David Cochrane: Relocational Astrology for the 21st Century
Kitty Hatcher: How To Turn Bad News Into Good News
Sherene Schostak: "Archetypal Astrology: Embodying the Planetary Gods"
---
Benjamin Bernstein | Nick Dagan Best | Linda Brady | Cathy Burroughs | Robert Camp | Kathleen Cantwell | Ed Castro | Gary Caton | David Cochrane | Clare Coriell | Danielle Creeksong | Shellie Enteen | Ruby Falconer | Ted Figura | Pam Gallagher | Alan Gordon | Sajit Greene | Liz Gunn | Arielle Guttman | Kitty Hatcher | Kelley Hunter | Mary Keswani | Ryan Kurczak | Lee Lehman | Diotima Mantineia | Eric Meyers | Kathy Newburn | Julene Packer-Lewis | Donna Page | Kelly Lee Phipps | Vijay Rishii | Jim Rodgers, M.D. | Sherene Schostak | Jozef Slanda | Zane Stein | Julian Venables | Randy Wasserstrom | Olivia Woodward
---